About Pancheros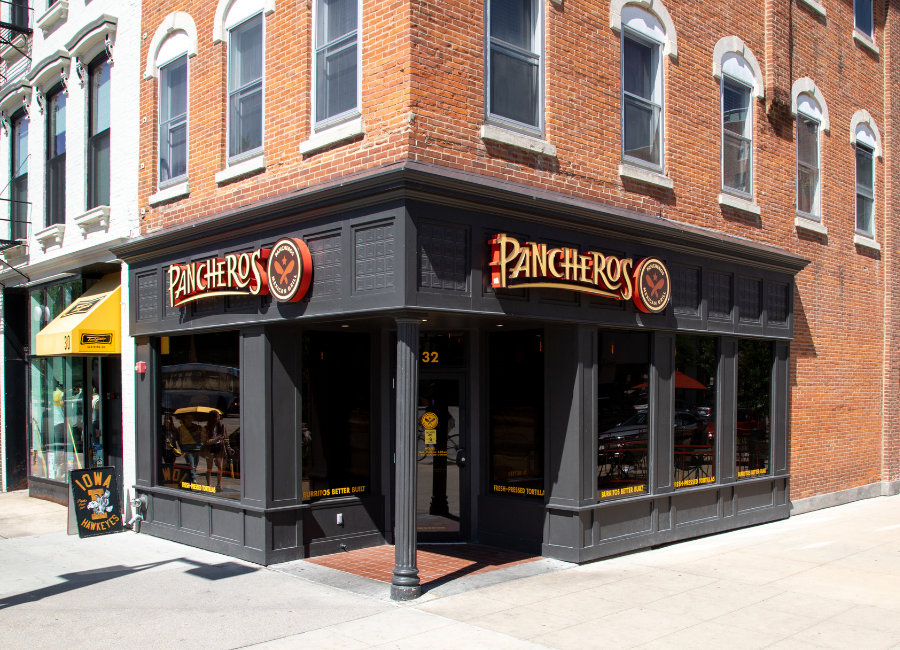 The beginning of Pancheros dates back to 1992 when Rodney Anderson opened the brand's first restaurant in Iowa City, Iowa. Originally modeled after the Chicago taquerias that Anderson had visited often with his friends during his teenage years, the brand's pursuit of constructing a better built burrito launched Pancheros into an evolution based on simplicity and fresh-pressed tortillas.

Since its humble beginnings, Pancheros has earned a loyal following for redefining the standards of modern burritos by using fresh-pressed tortillas and perfectly-mixed ingredients with the help of Bob the Tool, a unique plastic spatula used to carefully mix ingredients together to create the perfect taste in every bite.

Pancheros offers only the best, fresh-pressed tortillas with the finest ingredients, all perfectly mixed so you get all the right stuff in all the right places. Standing tall as they are proud and tasty as they are sturdy, a Pancheros burrito is in a league of its own.

Amid its popularity, the brand has successfully grown from its roots and today a robust franchising program has led to 73 restaurants, with more in development.

Visit a Pancheros near you today, or download the app and order online!